Science can be one of the most fun parts of homeschool!  Especially if you have a hands on learner.  I have one daughter who loves to "do" things.  She always wants to be creating, organizing, or working on a project.  She also loves to learn about animals so science is a natural fit for her.
But even if your child isn't a hands on learner, science can be one of the most fun homeschool subjects.  Over the years, I have found some fun ways to do homeschool science lessons that require little to no teacher preparation time!
Easy and Engaging Homeschool Science Lessons
1. Nature Walks
When the weather is nice, we like to go outside and walk together.  We talk about the plants or animals that we see along the way.  I share all that I know about what we see.  This is such an enjoyable way to learn and build relationships!
After our walk, we like to look at our plant and animal books to see if we can learn more.  We have used our Peterson Field Guide to look up insects.  There are also Peterson Field Guides for birds and other animals.We have even used  my gardening books to learn more about different types of plants.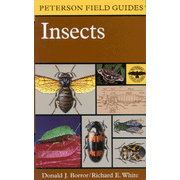 Sometimes we draw pictures of some of the things we see on our walks.  Other times we collect things and bring them inside-things like leaves, pine cones, or flowers.  We have even made flower arrangements with our treasures.
2. Science Videos and TV
As a new mom, I was wary of too much tv.  But, I have found that it can be an awesome educational tool.  When my youngest daughter was little she was always telling me a new science fact using the correct scientific terms.  When I would ask her about it, she would say she learned it on "Cat in the Hat" (a pbs show).  This happened often enough that I realized she really was learning a lot!
We have learned science from a variety of shows (many are on PBS)-
Cat in the Hat
Wild Kratts
SciGirls
Fetch with Ruff Ruffman
Nature Cat
Some of these shows mention "millions of years" and other evolutionary based theories.  We talk about what is being presented in the show as fact, and compare it to what the Bible teaches.
3.  Field Trips
There are a lot of fun places to go where you can learn science.  Some places to consider-
Farms-traditional farms as well as exotic animal farms (farmers raising llamas or other exotic animals) are good places to learn about animals
Nature Preserve
Zoos
Science Museums
Pet stores-another good place to learn about animal care and animal habits.
Field trips can definitely get kids excited about science!  And, it means no lesson planning for mom.  🙂
4. Find Books that are in Line with Your Child's Interests
My youngest is interested in animals and dinosaurs.  (Most children love these subjects!)  So, I try to have books around that they are about those subjects.  Both of my kids have very much enjoyed The Encyclopedia of North American Animals, and the Living World Encyclopedia.
We have enjoyed Dinosaurs by Design for learning about dinosaurs.  Of course, we also go to the library and check out books that interest my kids and that also teach science.
I simply read these books to my girls for an easy science lesson.  Sometimes they get interested in the books, and start reading them on their own.
We also sometimes use a traditional science curriculum, but often we opt for a science lesson that doesn't require any teacher preparation.  And my girls really like Science!
What about you?  Do you use non traditional methods to teach science?  Comment below!  🙂
You may also be interested in Homeschool Math-What Your Child Needs to Know.